Gillman (South Australia)
Gillman Speedway
From : "DYNAMIC" Dave "The Dynamo" Parker

<>

:
Gillman Speedway Media Release :
CBS Bins & Temporary Fencing Solo Championships at Gillman Speedway this Saturday night
Three divisions of Solos will be chasing Championship honours in the CBS Bins & Temporary Fencing Solo Championships at Gillman Speedway this Saturday night, 6 December, in the last meeting at the venue before Christmas.
The feature event will be the Gillman Solo Speedway Championship in which local riders Robert Branford, Arlo Bugeja and Robert Medson will be challenged by Mildura's Justin Sedgmen, Jack Fallon, Brodie Waters and Cooper Riordan.
The favourites will be Branford and Sedgmen, who have both been runners-up in recent years — Branford in 2013 and Sedgmen last season — and both have been in good form in the opening meetings of this season. Branford has won the Chum Taylor Foundation Cup (ahead of Waters) at Pinjar Park in Western Australia, and the Victorian Under 21 Championship at Wodonga, and Sedgmen won the Jason Lyons Trophy at Mildura and finished second to Sam Masters in the Victorian Championship at Undera last Saturday night.
The supporting Division 2 and Under 16 250cc Championships will include riders from SA, WA, Victoria and NSW and both have no clear-cut favourites which will mean an entertaining night as the riders do their best to string together enough points to reach the deciding finals. Almost every rider in both classes is capable of making their final, and with no "last chance semi-final" this week, it will be a matter of who can consistently score points throughout the heats and then hold their nerves to put in a big ride in the final.
All three championships will be run over the same format of eight heats (four rides each) plus a final for the highest four point scorers.
There will also be Sidecar support races with three groups of five riders each contesting five heats (again, four rides each), and 125cc Junior Solos on the infield track during the track watering.
The Group 1 Sidecars will see Brenten Dwyer/Daz Whetstone, Arron Hartwig/Teagan Hartwig, Jason Hardy/Adam Pascoe, Daniel Puddy/Luke Puddy and Rob Patterson/Brenton Kerr (Vic) in action, but as with the Solos, all three groups look to be very evenly matched which should produce close racing with no obvious overall winner in any of the groups.
For this meeting only, there will be free admission for students and children under 16.
Everything You Need To Know:
Meeting Date : Saturday night~December~6~2014.
Venue: Gillman Speedway Stadium, 65 Wilkins Road, Gillman – near the Port Adelaide area.
Gates open: at 5 pm.
Racing starts: at 7.30 pm. Free spectator access to the pits for a close look at the bikes until approximately 6.30 pm.
Riders:
Gillman Solo Championship: Robert Branford, Arlo Bugeja, Jack Fallon (Vic), Robert Medson, Cooper Riordan (Vic), Justin Sedgmen (Vic), Brodie Waters (Vic)
Gillman Division 2 Solo Championship: Gary Fischer, Matthew Flay, Seth Hickey, Jake Mitchell, Jack Morrison (Vic), Blake Ridley, Jordan Stewart (Vic), Brady Webb (WA)
Gillman Under 16 250cc Solo Championship: Declyn Adams Vic, Dakota Ballantyne, Aden Clare (NSW), Mitchell Grech, Jaimon Lidsey (Vic), Matthew Marson (WA), Brayden McGuinness, Jack Sylvia (Vic),
Group 1 Sidecars: Brenten Dwyer/Daz Whetstone, Arron Hartwig / Teagan Hartwig, Jason Hardy / Adam Pascoe, Daniel Puddy / Luke Puddy, Rob Patterson / Brenton Kerr (Vic)
Group 2 Sidecars: Shane Rudloff / Damian Egan, Timothy Bichard / Dale Knights, Clinton Crabb / Jarred Edey, Kym Menadue / Anthony Schulz, Ricky Fechner/Justin Richards
Group 3 Sidecars: Dean Hobbs / Andy Westover, Mal Greig/Scott Banyer, Keith Bichard / Derick Thomas, Brian Silvy / Josh Knott, Darryll Woods/Will Walker,
125cc Junior Solos (infield track): Fraser Bowes, William Coombes, Hugh Evans, Mitchell Grech, Liam May, Brayden McGuinness, Jack Norman, Seth Pascoe, Nicholas Possingham, Layne Riordan, Jack Sadler
Sponsor: CBS Bins & CBS Temporary Fencing
CBS Bins and CBS Temporary Fencing are family owned and operated businesses which commenced in 1975 when Graham and Marion Baker started in business with the purchase of a model 610 Bobcat.
As the years progressed they were joined by their sons Steven, Mark and Darren, and today CBS Bins has grown into one of South Australia's leading waste and rubbish removal companies, and the newer company of CBS Temporary Fencing has also earned a good reputation for the reliable provision of temporary fencing.
Sadly Graham passed away in January 2013, but his family continue to support Gillman Speedway and Graham's past support has been remembered by the western end terraced area being named The Graham Baker Terrace.
Admission:
Adults $25, Age Pension $20, Students and Children Under 16 free. Programme $5. Parking free.
Concession is limited to holders of the Centrelink Pensioner Concession Card.
Weather Forecast: Maximum 28, minimum 14. Partly cloudy. [www.bom.gov.au/sa/forecasts/Adelaide]
Souvenirs: There is a well-stocked souvenir shop including the latest Blackchrome manufactured shirts and jackets. Eftpos available only in the souvenir shop.
Food and drink: Full bar and catering available. Food includes hot chips, hamburgers, chicken burgers, pies, pasties, sausage rolls, Chiko Rolls, dim sims, hot dogs, doughnuts, coffee, cold drinks, sweets. Please note a condition of our liquor licence is no byo alcohol or glass can be brought into the venue. Also note no pets, other than guide dogs, are allowed into the venue.
Seating: There are large terraced and grassed viewing mounds and but no grandstand seating, so bring deck chairs or blankets if you do not want to sit on the grass.
Directions:
The best way to get to Gillman Speedway is off Hanson Road.
If you are coming from the eastern and southern suburbs, get on to Hanson road off Torrens Road or Grand Junction Road, travel north on Hanson road over the train line then take the first road on the left, which is Wilkins road.
From the northern suburbs, travel down the new Port Adelaide expressway and take the Hanson Road exit. Once on Hanson Road, take the first exit on your right, this is Wilkins road.
From the western suburbs, Wilkins Road is the continuation of Bedford Street, north of Eastern Parade.
For interstate visitors flying into Adelaide and getting a hire car, Gillman is about 20kms, and 30 minutes' drive (depending on traffic lights) from the airport.
The easiest and most direct way, if not going to your accommodation first is:
On leaving the airport, turn left onto Sir Donald Bradman Drive. Continue along Sir Donald Bradman Drive until you reach the end of the airports grounds and turn right onto Tapleys Hill Road. Once you are on Tapleys Hill Road you can't really go wrong. You only have to make three or four turns and most of those are simple. Just keep going on Tapleys Hill Road until you can't go any further. That's Port Road. Turn left onto Port Road. You can only turn left, you can't go straight ahead or turn right, so pretty easy to this point. Continue down Port Road for about 1 km to the first intersection which is Grand Junction road and turn right. You only go 700 metres along Grand Junction Road over a bridge over a railway line. Stay in the left lane because at the bottom of the bridge you turn left into Gray Terrace. Go to the end of Gray Terrace (there is a slight detour along Gray Terrace at the moment) and turn right (you can't go straight ahead) onto Bedford Street. Just keep going on that Road until you get to the speedway. About 2 kms.
Accommodation:
There is plenty of accommodation in Adelaide and suburbs, within 20-30 minutes of the Speedway, ranging from five star hotels to caravan parks and backpacker hostels. The Pavlos Motel on Main North Road, Pooraka; and the Mawson Lakes Hotel and Function Centre, Main Street, Mawson Lakes, are offering a discount to speedway fans but you must ring the venues direct and ask for the Gillman Speedway discount. Full details are on the Gillman website under the information/accommodation tab.
Contact for this meeting: Speedway Manager, David Parker 0403 364 658
0403 364 658
"DYNAMIC" Dave "The Dynamo" Parker
Speedway Manager
Gillman Speedway Stadium Adelaide Soth Australia
0403 364 658
Con "Mr Speedway" Migro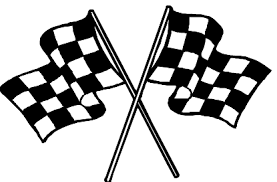 CHEQUERED FLAG TV SHOW CELEBRATES 20 YEARS
Australian Speedway's oldest weekly TV show, Chequered Flag, returns for its 20th anniversary season tomorrow night on ...Fox Sports 5.
The one hour television show, inaugurated the very day that cable subscription television was launched in Australia, two decades ago, will once again be produced by Power Productions, one of the nation's leading and most diverse television production companies.
CHEQUERED FLAG TV SHOW, the brain child of host and executive producer, David Tapp, has a wonderful history of showcasing oval track racing's premier events and this season's thirty week schedule will be no exception.
"We are extremely proud of the show's longevity," Tapp enthused.
"There are very few television shows anywhere in the world that last 20 years and it is a credit to all the people involved in the series; not least of which are our dedicated viewers that have supported the program for a very long time. The CHEQUERED FLAG TV SHOW is an institution in national motorsport and I'm very grateful to have been involved in a project that has stood the test of time. I am particularly indebted to Optus Vision, that originally screened the program before we moved the show to Fox Sports some 15 years ago."
Tomorrow night's season opening episode, to be screened at 9.30pm EDST on Fox Sports 5, will feature highlights of the Spectrum Direct Sidecar Spring Nationals, staged at Gosford Showground on the NSW Central Coast.
Chequered Flag will be screened every Wednesday night for the next thirty weeks and will also be replayed a further two times each week; meaning the 2014/15 series will be seen a staggering 90 times !
Please spread the word for us David has and is still doing a TOP job - -
Con "Mr Speedway" Migro